Artist Spotlight: Sonny Dumarsais
— November 28, 2017
ABOUT IN THE SPOTLIGHT
Encore: In The Spotlight, highlights emerging and established Gospel & Christian music artists. "In The Spotlight" is an expansion and result of the extraordinary growth of Encore Entertainment Magazine. Allow us to extend your brand and connect with people who love music with this awesome opportunity. Our rates start at $200, Contact us a dve@totalprayze.com for more info on how you can engage your audience & increase awareness.
About author
Visionary entrepreneur, artist, producer, writer and musician David M. Wallace, is the CEO of Total Prayze Entertainment Group which has a mission to inspire, uplift and educate. David M. Wallace holds a B.F.A. in Visual Communication with a specialization in Graphic Design.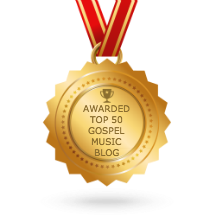 Inspiration
Even days when you're not feeling Christian-like, he's still there.
free downloads and info on ordering a hard copy is available on
www.bishopbonnerministries.org
&
facebook